Home Page
Welcome to Moore's Driving Academy

At Moore's Driving Academy, you will be instructed by a former RSA Trained Driving Tester, who worked from Cork and Waterford Test Centres and is now a fully qualified RSA Approved Driving Instructor.
The fact that instruction is by an Ex-Driving tester gives our Academy the unique edge as we know exactly what the Driving Testers are looking for and can teach and guide you accordingly to help you learn to drive safely and confidently and to get your Driving Test.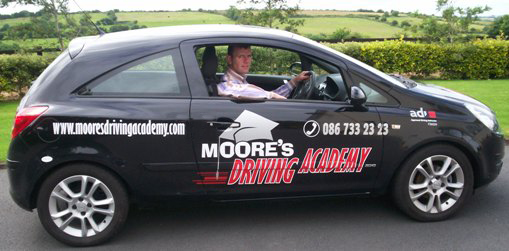 Moore's Driving Academy is an independent Driving School dedicated to delivering high quality professional tuition.
"I believe that driving instruction should be delivered in a competent, professional and safe learning environment. My school delivers this quality service."
Tom Moore - Moore's Driving Academy